Wet autumn surprises Himachal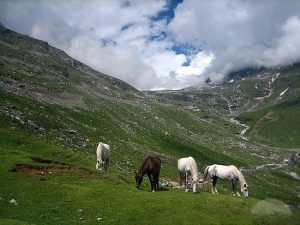 Shimla: From weeks of dry weather to rain, fog and cold in September.The weather has surprised the people of Himachal Pradesh.
It rained for the second day in a row Saturday bringing down the temperature.
The weatherman on Saturday issued a warning of heavy rainfall in the mid and lower hills for two days from Sept 21-22.
The apple harvest is in the last leg.And grass cutting is in full swing with cut grass lying in fields for drying in the sun before being piled up in haystacks.
The continuous rain could now rot the grass, say farmers.
In the harsh winters grass is crucial for feeding livestock as the mid and higher hills remain under snow for long periods.