Virbhadra soft on corruption : HLP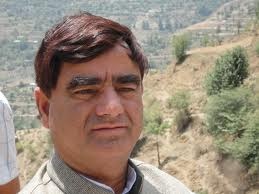 Shimla :On the completion of one year by the Congress in Himachal Pradesh the Himachal Lokhit Party(HLP) on Tuesday attacked the government saying it had failed on many fronts including its inability to fight corruption.
"The Virbhadra Singh led government has been soft on corruption.No action has been taken against the previous BJP regime which has been accused of widespread corruption and abuse of power ," HLP vice president Khushi Ram Balnatah told reporters here .
"Not a single step has been taken by the Congress government to show it is serious about fighting corruption," he said .
The Congress he said had failed to fulfill its manifesto promise of providing skill development allowance to the jobless youth of the state .
"This government has failed to provide rations under the PDS system adding to the woes of the poor," he said .
The BJP has failed to play its role as the principal Opposition party in the state .
"It seems the BJP is now an extended wing of the controversial state cricket academy(HPCA) which is run by BJP leader PK Dhumal and his two sons including MP Anurag Thakur,"he said .
"Instead of taking on the ruling Congress the BJP spends most of its time defending the misdeeds of the HPCA which has Dhumal as its chief patron and life long member with voting rights," Balnatah alleged.
"The BJP and the Congress seem to have an undeclared understanding and need to come out of it," he added.
Balnatah said Arvind Kejriwal led Aam Aadmi Party (AAP) had changed the political culture of the country and the HLP had a lot in common with AAP.