Vinod Khanna meditating in Himachal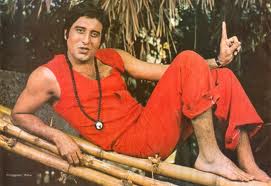 Shimla : Actor Vinod Khanna is meditating in the cool hills of Himachal Pradesh in Dharamsala , reports said Sunday .
Khanna is camping at Osho's Dharamsala ashram .
One of Osho's most famous pupils the 66 year actor is expected to stay at the Osho centre for a few more days .
Khanna a former MP became a disciple in the early 1980s and even moved with Osho to the United States at the peak of his acting career .
The Osho ashram in Dharamsala is run by Ma Neelima Osho's former secretary and disciple .