Court tells Himachal govt to check alarming road accidents !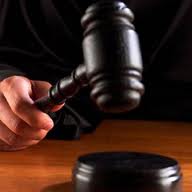 Shimla : Concerned by the alarming rate of road accidents in Himachal Pradesh the high court here has directed the state government to effectively carry out steps under the law .
A division bench of Chief Justice Kurian Joseph and Justice D.C Chaudhary passed these orders here after a petition was filed by Sanjay Sood who raised serious concern at the high rate of accidents across the hill state .
The court has directed Commissioner Transport and the state police chief to see that meaningful steps are taken  to implement the motor vehicles act .
They have been asked to take "appropriate and effective steps to see that there is no over speeding ."
The court also made it clear that in case the amendment to the rule 19(8) of the state motor vehicles rule act  regarding check on the use of mobile phones has not been promulgated within a month .
The petitioner has also asked the government that "random and frequent checking of vehicles and licenses of the drivers is carried out and stringent action be taken against offenders."
Mountainous Himachal Pradesh has one of the highest road accident deaths in the country .