Spices park and IIFT centre to come in Himachal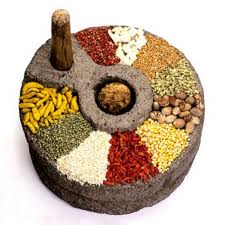 Shimla : The Spices Board of India will soon set up a Spices Park in Himachal Pradesh's Naduan .While the Indian Institute of Foreign Trade (IIFT) will open a regional centre in the state capital Shimla , the union commerce minister Anand Sharma announced here Sunday.
"Rs 6 crore has been released to the Spices Board for setting up of the park at Nadaun in Hamirpur district , a region which grows turmeric. The Palampur agriculture university has transferred 10 acres of land for the park," Sharma said.
"Since Sirmaur district grows a lot of ginger an extension centre of the Spices park will be opened later in the district,"he said .
"Another Rs 6 crore has been released to the state government for setting up of the Baddi Trade Centre and improving the linking road," the commerce minister said.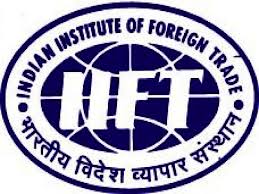 Anand Sharma also announced the setting up of the Indian Institute of Foreign Trade(IIFT) regional centre for studying small enterprises at Shimla. In the second phase this centre will offer MBA and other research courses .
Around 5 acres of land has already been sanctioned for setting up of the IIFT campus on the outskirts of the hill station . The regional centre will get an annual grant of Rs 10 crore from the Centre.
He announced the extension of the Central Capital Subsidy scheme for the twin hill states of Himachal and Uttrrakhand from Jan 2013 to March 2017.
Also the Transport Subsidy scheme has been changed to a more comprehensive Freight Subsidy scheme . This has been extended indefinitely .
Replying to questions about the recent drop in apple prices he said this could be largely due to a good production this time.
He said the import duty on apple was already at 50 per cent to protect local farmers. The commerce ministry was also looking into the recent surge of apple imports . If needed the government will find ways to counter it .
The Commerce minister also announced in principal approval of six projects with an estimated cost of Rs 94.50 crore.
The Rs 27 crore Ware House project for exporting units located in Baddi-Barotiwala-Nalagarh area. Composting Testing Lab for pharma products at export cluster Baddi, Rs 8 crore.
Setting up Container parking facility for exporting units at Baddi-Barotiwala area Rs 11 crore. Development of electrical infrastructure at Kala-Amb Rs 12.34 crore.
Upgradation of power supply in EPIP where export units are located Rs 16 crore. Setting up of Common effluent treatment plant for exporting units at Kala Amb Rs 20 crore.
The commerce minister also announced the setting up of a food processing unit plant at Gumma and upgradation of the food processing unit at Parwanoo.