Slowdown blues in Himachal , Big VAT fall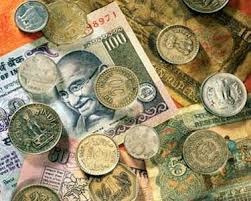 Shimla :Alarm bells are starting to ring in the hills of Himachal Pradesh with a sharp fall in tax collections due to the economic slowdown .
Sources say Value Added Tax (VAT) collection this year has recorded a growth of only 5 per cent as compared to the projected growth of 17 per cent . Normally VAT collection varies between 15 to 20 per cent .
This shortfall in VAT is likely to result in a loss of Rs 300 crore or so .
Tourism , cement , power and mining are also also seeing equally poor growth which will cause bigger losses to the exchequer and seriously adversely affect the overall economy of the state .
The growth in revenue from selling power by power surplus Himachal has come down sharply from Rs 1250 crore to Rs 700 crore in the last four years .
But officials point out that only the excise revenue growth has been encouraging . Against the projected growth of excise revenue of Rs 5400 crore , Rs 5000 tax revenue has already taken place this year.
These factors will further worsen the financial position of the state government .The debt burden has already touched Rs 31,500 crore .
The state government is only able to make around Rs 7000 crore . The remaining over Rs 21,000 crore for the budget comes from Centre under various schemes and also from loans .
This year the state government has already raised loans of nearly Rs 2500 crore to meet out it's growing expenses .