Left says monkey numbers up in Himachal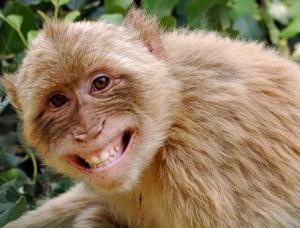 Shimla : Himachal Kisan Sabha an outfit of the CPM on Sunday dismissed the state government's claims that monkeys and other primates have shrunk in the last decade or so .
"We demand the state government carry out a fresh and proper count of monkeys and langoors . We challenge the claims of Animal rights activist Meneka Gandhi that their numbers have come down by 90,000 in less than a decade .On the contrary we believe their numbers have gone up," Kuldeep Tanwar president of the Himachal Kisan Sabha said here .
"The damage to crops in on the rise it is high time the state government allows culling and relocating of monkeys and other wild animals who damage crops across the entire state ," Tanwar said .
Tanwar informed that the Left led by the Himachal Kisan Sabha was organising a huge protest rally in Shimla on Nov 12 against the failure of the UPA and NDA parties to check price rise , corruption among other issues .