SJVN inks Buxur thermal plant deal with Bihar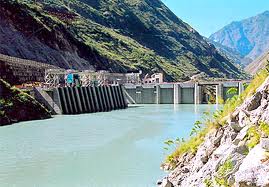 Himachal Pradesh based hydro power PSU Sutlej Jal Vidyut Nigam(SJVN) on Thursday signed an agreement with the Bihar government to build the Buxur thermal power project in Chausa.
"The project will generate 9828 million units of electricity .
The cost of construction will be Rs 8218 crore resulting into tariff of Rs 2.80 per unit ,"said R.P.Singh Chairman & MD SJVN said after sighing the MOU in Patna .
"The plant will be constructed by using super critical technology , 6.25 MT of coal will be needed every year,"Singh said .
This is SJVN's first foray into the thermal power . SJVN owns and operated India's largest hydro-power project the 1500 MW Nathpa hydro power station in Himachal Pradesh .It is building several other hydro electric projects in India , Nepal and Bhutan .
It has recently moved into building wind power projects in Maharashtra .