Himachal heavy snowfall excites tourists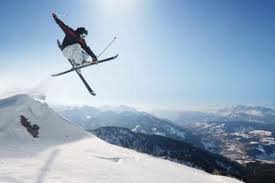 Shimla : Popular resort towns of Himachal Pradesh have been experiencing snowfall for the second day Friday with the hotel industry and travel agents reporting a spate of bookings by tourists
The popular resort town of Manali in the Kullu valley is already under over three feet of snow but is cut off from the rest of the country . The town is without electricity due to snapping of power cables .
The Hindustan Tibet highway is also blocked due to heavy snowfall in the ski resorts of Kufri and Narkanda .
It has also snowed in Chail near Shimla and in Dalhousie in the Chamba valley .
The snowfall was moderate in Shimla where traffic was not able to ply at most places due to slippery conditions. Office goers were seen trudging back home .
Shimla had a high of 3 degrees celsius and a minimum of 0 C  Friday .
The snowfall was heavy once again in the sprawling tribal belt of Lahaul , Spiti , Kinnaur , Pangi , Dodra Kwar , all these areas remain cut off from the rest of the world .
Farmers in the state are thrilled by the snowfall in the mid and higher hills and rain the lower hills . A lot of farming activity had been affected due to the prolonged dry spell .