Shimla traffic police on challaning spree , except cops cars !
Shi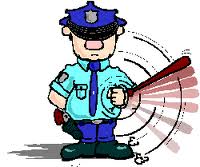 mla : Traffic police went on an overdrive Thursday by heavily penalising scores of parked vehicles in downtown Shimla .
The challaning operation went on throughout the day and even continued well into the night sparing none except police vehicles allege many .
Sources say this operation is likely to continue for some time . The police is also buying small cranes to toe away vehicles parked in unauthorised areas all over Shimla .
The US club , Richmond , Shimla club , DC office and Lakkar areas were some of the places targetted by the police Thursday .
Other areas where cops are armed with challan books include the by-pass road near BCS , New Shimla , Sanjauli , Chaura Maidan , the old ISBT , Chotta Shimla , Kasumpati among other crowded areas on the busy cart road .
Most of the vehicle owners were punished for idle parking.
Even those parked within the permitted yellow lines were challaned at some places .
"The Shimla police says you can park inside the yellow line area but on the other hand vehicles are being challaned for parking in this area , what is going on ,"said one frustrated car owner .
It is widely known that most of the vehicles plying without permits in restricted and sealed roads are those belonging to the police department .
RTI activists are considering seeking information from the department if the traffic police treats police vehicles at par with others or gives cops vehicles(both office and private) special treatment , many want to know !