Shimla town and all Himachal cop stations to have solar lights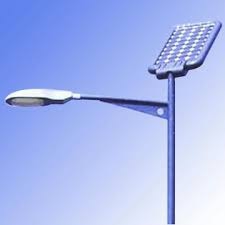 Shimla: The popular tourist destination of Shimla in Himachal Pradesh is set be lit up up by solar lights.
"In the next few weeks we will soon start installing 1000 solar lights all across Shimla town," said Kanwar Bhanu Pratap Singh , CEO Himachal Pradesh Energy Development Agency(HIMURJA) here Monday.
In another ambitious plan the state run HIMURJA also plans to light all police stations across Himachal by solar lights.
"The centre has already sanctioned money for installing 2 kw solar generators in all 219 police stations of the state ," said Singh.
Some of the police stations are located in highly remote mountainous areas and supplying uninterrupted power to these posts is a big challenge for the state government .
"Due to heavy monsoon damage in tribal Kinnaur district the Centre has sanctioned 10,000 solar lanterns for the district," he added .
Besides Shimla HIMURJA also plans lighting up Hamirpur town as the approval is awaited from the Centre under the Jawaharlal solar lighting mission.
Talking about HIMURJA's activities the CEO said currently it has three solar projects in the state .
"The 200 kw project at Baru Sahib. The 6.5 kw state secretariat solar project is already operational. While the 10 kw project at Pong dam has just been commissioned ," he said .
Speaking about HIMURJA's activities Singh said over 200 hydro-power projects of up to 5 mw have been allotted in the state but executing them is a long process he explained .
Asked if HIMURJA was planning to get into wind energy the CEO said tapping wind energy was very expensive in Himachal , while it was much more viable and cheaper in coastal areas of the country .