Shimla summer festival 2013 to end by 10 pm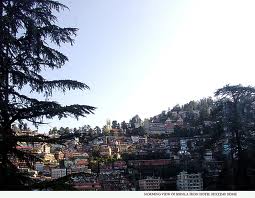 Shimla : Much to the relief of all the Shimla summer festival will end by 10 pm , except on the opening day when it will go on till midnight .
 Organisers of the annual event told reporters here Tuesday that this is being done in view of the supreme court ruling about late night shows .
 Late night noise of the summer festival has been a nagging pain for residents and tourists as the high decibel programmes often go on past midnight 
 Ending the programmes by 10 pm is also expected to curb hooliganism .
 The major attraction this time will be noted Punjabi pop singer Daler Mehndi . Also comedian Bhagwant Mann will entertain with his punjabi jokes .
 Apart from Sumru Sandhya and Sahil Jagtyani local pahari singers Vicky Chauhan , Kuldep Sharma will also perform .
 This year the Shimla beauty contest and fashion show is being revived , say organisers .