Shimla roof painting deadline on April 21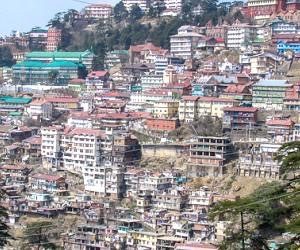 If you fail to paint your roofs in Shimla by April 21 there could be trouble as the municipal corporation could take legal action against defaulters.
The deadline has already been extended from March 31 to April 21 2015. But there have been many wet days is month affecting painting work.
Since last year civic officials have been urging residents to paint their roofs green or red to add uniformity and beauty to the hill station.
Civic officials says those who fail to paint their roofs within this period could face legal action as their names may be handed over to the state high court.