Aircel to install 75 towers in Himachal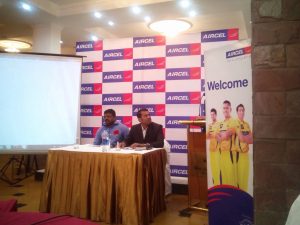 Shimla :Set to expand its network in a big way across Himachal Pradesh Aircel will add 75 more sites across the hill state, company officials said Friday.
"These sites will cost Rs 12 crore and will be added in all four zones of the state," S Premkumar Business Head, Aircel told reporters here.
Speaking about the company's growth in the state he said, "In the last one year our customers have grown by 20.7 per cent.This is double the size of the overall growth of all mobile operators in Himachal."
In the crowded mobile operators market in the state, Aircel has 9.63 customers.
The company is offering one of the lowest tariffs plans for local, STD,ISD and data services, officials claimed.
"We are particularly targeting the large number of migrant labour who otherwise spend a huge part of their earnings in speaking to their families in Bihar and other states," he said .
Officials said 36 per cent of Aircel's customers are data services users.