Shimla mayor to Belgium , deputy mayor to Singapore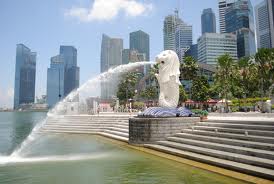 Shimla : With Shimla mayor Sanjay Chauhan flying out to Belgium on Sunday , his fellow comrade and deputy mayor Tikender Panwar will follow him on Tuesday to Singapore .
The mayor will attend a seminar in Belgium and take tips to decentralise the Shimla municipal corporation .
While Chauhan goes to Europe , Panwar will fly to SE Asia's city state Singapore to attend a seminar on urban planning and service delivery.
But prior to going to going to Singapore Panwar will also attend a three day meet in Ahmedabad . On his eight day trip Panwar will be accompanied by the assistant commissioner , Naresh Thakur , a local newspaper report said .
Panwar a huge cycling enthusiast as he drives to and fro to office in Shimla everyday .
The deputy mayor will also be taking tips on better traffic management and the promotion of cycling .