Shimla cops seize big haul of marijuana, opium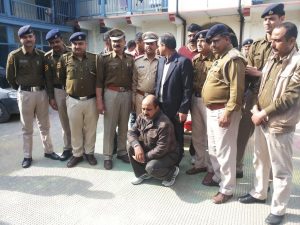 JIn a major success the Shimla police on Saturday seized 8 kg marijuana and 8 kg opium on the outskirts of Shimla in Totu.
The accused Deep Ram has been arrested. Police started the search of his house on Friday. It ended many hours later on Saturday morning.
Police claim the search was carried in the presence of the accused's wife and son. The contraband was found in specially built secret racks on the top floor of the house. The cost is estimated around Rs 50 lakh.
Apart from the marijuana and opium haul.A whopping 96 SIM cards(all active) ten mobile phones were also found.
Other documents were also found including property papers. The accused reportedly owns 4 houses in the hill station. Until some years ago the accused worked as a labourer.
A truck and a pick up van has also been impounded by police.
Police got a lead from two men who were arrested some days ago.They had bought the contraband from Deep Ram.
The accused was on the run and arrested near Shoghi.