Search on for missing man in Sutlej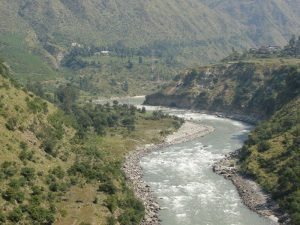 Shimla : A day after a 27 year old man slipped and swept away by the Sutlej river in Himachal Pradesh's Rampur Bushahr area search continues downstream.
According to police on Holi Sunil Kumar was bathing at the edge of the Sutlej at Jagathsuk when he reportedly slipped and was swept away by the turbulent waters.
Divers are looking for him downstream while search parties on the banks of the river returned empty handed Saturday.
The Sutlej is one of the most dangerous rivers in the country.