Shyam Saran Negi votes on New Year's day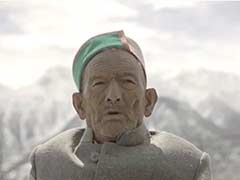 Shimla : Shyam Saran Negi,98, India's first voter is still going strong and has voted yet again this time on a chilly New Year's day in his native Himalayan village in Himachal Pradesh.
"Snow clouds had gathered but it did not snow so my father got ready to to vote today for the panchayat elections(village councils)," Chander Prakash Negi his son said by phone from Kalpa.
"He is weak now so for the first time he was not able to walk on his own and had to be helped on his way to the polling booth which is 2 km away," Negi told Sun Post.
The election officials welcomed the veteran voter at the polling booth at Kalpa some 224 km from the state capital.
Negi 98, has voted in every Indian general election.India's first general election took place in Feb 1952 .But some villages in the high mountains voted five months earlier(1951) and he was one of them.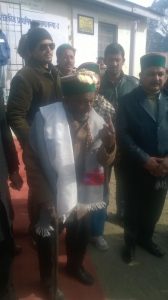 Since then he has voted in every national and local election.
Himachal Pradesh is voting for panchayat elections(for village councils) this week.These elections take place once in five years to elect village councils among other panchayati raj bodies.
In 2010 the chief election commissioner of India visited Negi at his village to honour him.Google has produced a film on the veteran voter.The film went viral.