80 per cent turnout in Himachal panchayat polls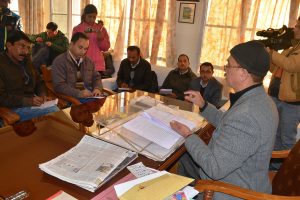 Shimla: Voters turned out in large numbers to cast their ballot in the panchayat elections on Friday across Himachal Pradesh.
"Preliminary reports say 75 to 80 per cent polling took place in the 732 panchayats," state election commission commissioner, T G Negi told reporters.
Polling has been rescheduled at Jubbal's Badhal where some ballot papers were found missing.
Blank papers were also found missing in the Khamadi in Nankhari and the result here has been put on hold.
"Voting for 790 panchayat will take place on 3 January and for 554 panchayats on 5 January," Negi said.