Filthy Shimla water: court summons babus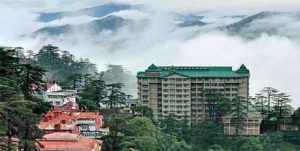 Shimla :Taking serious concern over the dirty water supply in Shimla town the HP high court on Monday ordered top state government and municipal corporation officials to appear in court on Tuesday.
The court directed the Chief Secretary, Principal Secretary (Irrigation & Public Health), Principal Secretary (Health) Engineer–In–Chief I&PH & Commissioner, Municipal Corporation Shimla to be present before the court on Tuesday(5 Jan).
A Division Bench comprising of Chief Justice Mansoor Ahmad Mir and Justice Tarlok Singh Chauhan passed these orders on a petition taken up suo moto by the court as Public Interest Litigation on the news items published in various news papers on Sunday regarding contaminated water supply in Shimla city.
It was reported in various news papers that Ashwani Khud water, which caters to drinking water needs of one third of Shimla town, is highly contaminated.
Newspaper reports even suggested that sewage mixed water was being supplied to the residents, which has created an epidemic like situation in the town.
It was also reported in the news that jaundice and other water born diseases are engulfing the people of the town and the number is on the increase day by day.
During hearing this matter it was observed by the court that drinking water is one of the basic necessities for human existence on the earth.
Because of the apathy on the part of the authorities concerned, the people of Shimla town, do not have access to clean drinking water and are falling prey to many water born diseases.