Season's first apples in Shimla market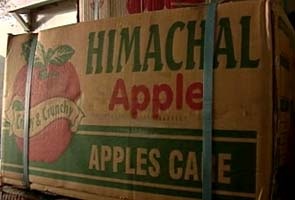 Shimla : The season's first apples have started to trickle into Shimla's fruit market at Dhalli here Friday.
These early varieties are reportedly fetching Rs 1200 a box from Karsog and Kotkhai lower heights.
Fruit arrival will pick up after mid July when delicious varieties will enter the markets .
Due to unfavourable weather conditions in spring the apple crop is expected to be lean this time .
Prices are likely to be better than last year ,say farmers and commission agents .