Rupee downslide a serious concern : Anand Sharma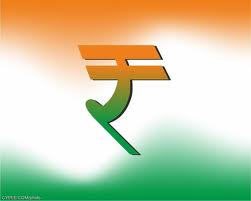 Shimla : Worried about the falling value of the rupee against the dollar commerce minister Anand Sharma said here Wednesday the Reserve Bank of India(RBI) will have to step in to stop the further slide.
"I have spoken to the prime minister and the finance minister Tuesday and the government has decided the RBI should intervene to effectively stabalise the volatility of the rupee ," Sharma told reporters here .
"The rupee is a serious concern and is telling on our high import bill besides hitting many other components ," Sharma said.
Talking about the trade position the minister said , " India's two way trade has touched $788 billion . On 5 July the supplement to trade policy will be ready and we will take steps to further increase our exports."
Talking about the price rise in the country the commerce minister said , " The federal government is not responsible for the price rise and I would attribute this to the global economy . Our import bill is already very high."
"The global rise of petroleum prices is hitting the rupee adversely the petroleum import bill alone is $154 billion , added to this is the burden of import of cooking oil , pulses among other commodities ," Sharma said .