RBI ready for new govt in Delhi : Raghuram Rajan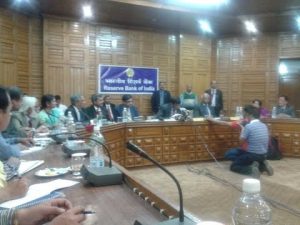 Hours before the counting starts for the Lok Sabha polls Reserve Bank Governor(RBI) governor Raghuram Rajan said Thursday that the RBI was all set for the new government to take over in Delhi.
"We are ready for any fallout with the change of the government. We are also,ready for any volatility in the markets," he said.
"We will infuse liquidity if the need arises, the regulators are watching the situation closely," Rajan told reporters after the RBI board of governors meeting here.
Listing the new challenges before the RBI he said growth ,fiscal deficit , current deficit and inflation were four issues and all inter-related. There was a need to work together to tackle them.
"The RBI is wary about the excessive volatility of the rupee. Although the latest exports have been encouraging there were many factors which affect the value of the rupee," he added.
Rajan said inflation of food items was still a concern but was coming down in core areas .
He accepted that food inflation has spilled over into other areas but the RBI has a plan to tackle it .
"Regarding price rise our role is to change interest rates but it was the government which controlled the agricultural supply," he said.
Asked about bringing back black money from foreign banks Rajan said this was primarily the job of the government.
"If the government needs our help or if we detect any thing improper we will work with the government," he said .
The RBI governor ducked speculations and questions about his future with the take over of the new government in Delhi .