Lightning kills scores of sheep in Himachal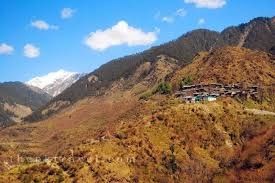 Shimla : A group of resting sheep were struck by lightning killing over a hundred of them in Himachal Pradesh's Chotta Banghal mountains overlooking the scenic Kangra valley .
A shepherd couple had a narrow escape as they were asleep in their night camp a short distance away .
The shocked shepherd family reached the nearest hospital but had no injuries. A veterinary team visited the spot and confirmed death of the sheep due to lightning.
As summer grows shepherds in Himachal Pradesh move with their flocks to the high mountain pastures.
The weather has turned rough in the last couple of days with snow in the high mountains of Lahaul , Kinnaur and Kullu.
The popular 13,050 ft high Rohtang pass has been receiving snow over the past couple of days .
On Monday dozens of tourists were rescued after their vehicles got stuck on the snow covered pass .
The mercury has dropped sharply over the entire state as rain continued in the mid and lower hills on Tuesday .
The wet weather spell in likely to continue for much of this week the weatherman said .