Rajeev Bindal to quit as Himachal health minister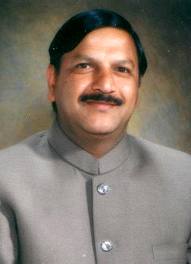 Shimla : Himachal Pradesh's health minister and a close confidant of chief minister P.K.Dhumal , Rajeev Bindal is likely to step down as health minister this week .
BJP sources told Sun Post that Bindal has been asked to quit by the BJP's high command as he faces allegations of illegal land transactions , a charge he denies .
Earlier this year during the budget session the opposition Congress had boycotted the house proceedings asking for the resignation of the health minister .
Bowing to pressure Bindal even handed over his resignation letter to Dhumal but the chief minister refused to accept his resignation and asked him to continue .
It remains to be seen if he actually resigs this week . The state goes to the polls later this year .