Rain continues to chase 9 MTB Himalaya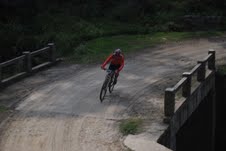 Shimla : Luis Leao Pinto of Portugal continues to lead the 9 th MTB Himalaya Monday even as more rain fell for the third consecutive day in the hills of Himachal Pradesh.
Pinto the world number 9 is followed by countryman Eduardo Pereira . In third place is DB Pradhan who is closing in on Pereira , said orgainsers .
The Indian army team represented by Naresh and Shishir is next . Luiz Canto Moniz is leading the masters category.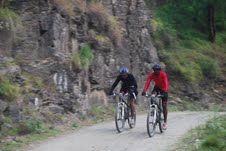 Among the first ten riders six are from the Indian army .
Among women Laxmi Mangar of Nepal and Zoe Beesley of UK clocked almost the same time . They were seen riding in tandem all day .
Today's ride had maximum downhill distance in the last three days .