Himachal to export apple juice to Dubai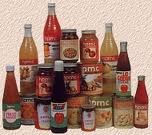 Shimla : State run Horticulture Produce , Marketing and Processing Corporation (HPMC) could export around 300 tonnes of apple juice to Dubai this year , a top official of the company said Monday .
"We are holding talks with two or three companies and could export 200 to 300 tonnes of apple juice to Dubai ," Jagdish Sharma MD HPMC told Sun Post .
"In the domestic market HPMC has orders from Parle and Nestle and we are negotiating a price . Nestle alone could end up buying 500 tonnes of juice from us ,"Sharma said .
"Under the market intervention scheme (MIS) HPMC has already procured over 14,000 tonnes of apple directly from farmers for processing . Around the same amount has also been procured from farmers by HIMFED another state run company ," he added .
So far 7,000 tonnes of procured apple has already been crushed at the company's fruit processing plant at Parwanoo.
"The Parwanoo plant will be upgraded by next year and we plan to crush the entire apple we procure from next year ," he said .
"We are already processing apple . But from next year we plan to enter into the processing of vegetables at our two plants in Nadaun and Ghumarwin located in lower Himachal ," he said .
The MD dismissed media reports that some apple had been damaged at the Parwanoo cold storage plant .
"Reports of stored apple being damaged are completely false and absurd.95 per cent of the apple was found normal . The remaining may have ripened due to being damaged and sprayed for quick ripening by farmers before it was stored in sealed boxes ," Sharma clarified .
HPMC's cold store plant at Parwanoo is 13 years old and has the capacity to store 75,000 apple boxes each weighing around 22 kg .
This year around 60 per cent of the fruit in this store belongs to farmers and the remaining to commission agents and wholesale buyers .