Pay all Dalai Lama's security expenses Himachal tells Centre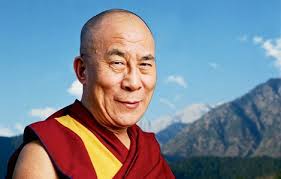 Shimla :Himachal has demanded the union government pay all the entire security expenses of the Tibetan spiritual leaders the Dalai Lama and Karmapa Lama .
 The state's health and law minister Kaul Singh was speaking at the chief ministers conference in New Delhi.
 He said currently only a part of the expense is being paid by the ministry of external affairs . While the entire security expenses of the Karmapa are being borne by Himachal.
 He said the state government will set up a Tibetan refugee unit in the state intelligence department and Tibetan refugee cell at Dharamsala to monitor the activities of around 28,501 Tibetan refugees living in the state .
 Himachal also requested the Centre to provide liberal financial help to strengthen the police and civil units in the border areas of Himachal and China .
 The state's tribal districts of Lahaul & Spiti and Kinnaur border the Tibet border .
 Kaul Singh also pleaded for speedy and reliable connectivity in these areas . Subsidised round the year helicopter service was the only way as these areas remain cut off due to heavy snowfall for several months.
 He also requested the building of a broad-gauge railway line connecting Leh through Himachal .
 Himachal also asked for 100 per cent funding of the state police's high mountain gear and disaster equipment to face challenges like rescuing tourists , cloudbursts , flash floods and avalanches .
 The union government has also been requested to provide technical , financial and logistic assistance to promote alternative crops in the mid Himalayan terrain .