Ousted HPCA to get back into stadium and land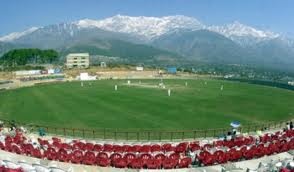 Shimla :In a major relief to the Himachal Pradesh Cricket Association (HPCA) the high court here  Tuesday ordered the state government to restore the status quo ante 26 Oct 2013 immediately .
The orders came on a petition filed by the HPCA challenging the recent decision of the state government to cancel the lease granted to the HPCA and take over its premises .
The court observed that the orders of the forcible dispossession is against the law. Constitutional guarantee and obligations of the state to its citizens.
As a person in settled possession of a premises cannot be dispossessed by an executive fiat , even though he can be stated as a trespasser .
The court observed that the ownership of a building is distinct than the right in the grant of lease given by the state .
But the state can terminate the lease but not by forcible dispossession for which the government has to seek a remedy in law .
The court said the restoration of status quo ante is no impediment for the government to proceed with legal remedies and the opinion is only prima-facile and for considering the grant of interim relief only .The next hearing is Nov 28 .
In a well coordinated move on Oct 27 the Congress led Virbhadra Singh government created a stir when it took over the HPCA stadium and the adjoining Pavillion hotel in Dharamsala well past midnight .
The HPCA is headed by Hamirpur MP Anurag Thakur who is also the son of the opposition leader in the state assembly P K Dhumal .
The state government had also taken back all land allotted to the HPCA in Shimla , Bilaspur , Gumma , Hamirpur and Nadaun , sources said .
The state government had charged the HPCA of several violations including fraud .