Now free wifi on Shimla's Ridge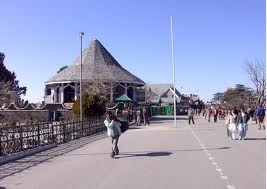 The Shimla municipal corporation has decided to provide free wifi for all on the Ridge, one of the hill station's most popular venue for tourists.
Shimla deputy mayor Tikender Panwar said Saturday the free service will be available from May 31 to June 7, 2015.
Seven routers have been installed and the range of each router will be 150 m.The service will be available in some parts of the Mall Road such as the scandal point.
Aura ventures has been engaged to provide this service.The bandwidth of the system is being provided by Airtel. Airtight is providing the technology.
If the feedback is positive the civic body could provide wifi for the entire city soon civic officials say.