No political chief guests during Navratri in Himachal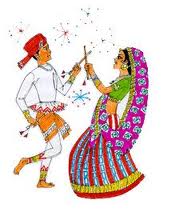 Shimla : With the onset of the navratri festival across Himachal Pradesh Tuesday the election commission has reminded all that such celebrations cannot be used for political activity due to the model code of conduct in force .
"Organisers of the navratri functions have to ensure that these venues are not used for political campaigning by anyone ," an EC spokesman said .
"Any violation of these instructions , including by organisers would invite strict action under law due to the model code of conduct ," said the official .
The EC has clarified that there would be no prohibition on participation of political functionaries or leaders and candidates in such celebrations as ordinary participants .
"However such celebrations should not be used as a platform or forum for election campaigns as this would amount to use of religious places for political purpose or election campaigns," he said
It is also clarified that processions and public meetings for elections and use of loudspeakers would be permitted only between 6 A M to 10 P M as per the supreme court .