No booze in Shimla for 4 days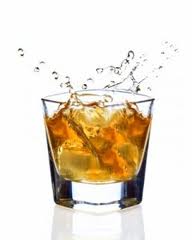 Shimla : All liquor vends will remain shut in this Himachal Pradesh state capital for four days later this month due to the Shimla civic polls , an official said Tuesday .
There are around 40 liquor shops in the municipal corporation area which have been ordered to remain closed from May 25 to May 28 .
"This is being done to ensure fair elections on May 27 . Officials will carry out checks in the city and those found flouting the rules will be dealt with severely ," said Manish Garg , Shimla district magistrate .
The town has been spread into 25 wards . And these wards have around 40 liquor vends .
As the election reaches a feverish pitch authorities fear some political parties could resort to distribution of liquor to win over voters .
But it remains to be seen despite the shutting down of liquor shops if the authorities are still able to crack down on the illegal distribution of whiskey in Shimla from May 25 to May 28 .