Naseeruddin Shah play at Shimla theatre festival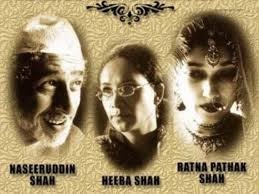 Shimla : A play by Naseeruddin Shah will be the highlight of a weeklong national theatre festival which will take place in Shimla's gaiety theatre from April 24 to April 29 .
The festival is being organised in memory of renowned theatre actor Manohar Singh who was from Shimla . It is one of the many events being organised to celebrate Shimla's 150 years as the former capital of colonial India .
Ismat Aapa Ke Naam a play directed and acted Naseeruddin Shah will be staged on 25 April . Chhaye Shankunthalam , Macbeth and Licence will be some of the other plays open to the public .
Besides the theatre festival mythological ballets , film festivals and army bands will be the other attractions to mark the 150 years celebrations of Shimla .