Multi-storied house collapses in Himachal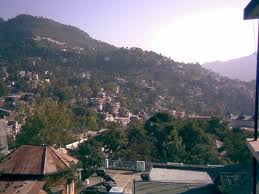 Shimla : A five-storied building collapsed in Himachal Pradesh's Solan town Wednesday , but there was no loss of life , police said .
Built by a private builder , two of the flats were sold out but nobody has moved into the building so far report said .
Located on a steep hill side between Solan and Chambaghat .
A road was freshly built close to the building . This along with heavy monsoon showers triggered the building collapse sources said .