Four Britons held with cannabis in Himachal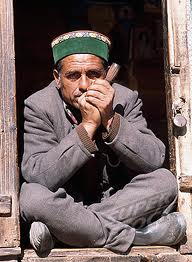 Shimla : Police in Himachal Pradesh's Kullu valley late Monday have arrested four British nationals for allegedly possessing cannabis .
"Oliver Richard James 20 , Eric Marc Quinnome ,19 , Tobious Willaim , 19 , and Goerge Thomas ,20 , all from UK have been arrested at Kasol ," said Ashok Kumar ,Kullu police chief . Kasol is some 250 km from here .
"They have been take into custody under the NDPS act and are being questioned ," he said .
"The owner of a house is also being interrogated as it is his duty to provide information about foreign guests to the nearest police station(form C) ," Kumar said .
They were staying under the home stay scheme and not in a hotel .
But it isn't clear how much cannabis has been found on them .
The Kullu valley is notorious for cannabis which grows in the wild . It reaches all corners of the world via backpackers who visit the valley in large numbers .
Police estimate around 1200 bighas of land(bigha is a traditional unit of land the size of which varies all over India) .
Around 41 people have been arrested by the police this year of these 11 are foreigners .
The cannabis plant grows in the wild in the valley and is ready for harvest during the monsoon and autumn . So the smuggling of this banned substance will grow in the next few months .