Toyoto Corolla Altis cars for Himachal high court judges !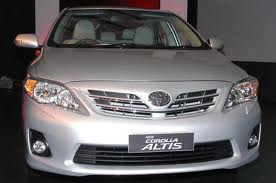 Shimla : All eleven judges of the Himachal Pradesh high court will now ride luxurious Toyoto Corolla Altis cars the state government decided here Monday .
This decision to purchase these high-end vehicles was taken by the state cabinet headed by the state chief minister P.K.Dhumal .
Sources told Sun Post currently the judges here are using Maruti sx as official cars these will now be replaced by Toyoto Corollas .
The state cabinet also gave its nod to allow setting up of a bottling plant by Paradise distilleries at Nehra in Sirmaur district for bottling of english and country liquor .
It was also approved to amend LT.XII appended to the state tax on luxuries (in hotels and lodging houses) rules .
Section 10 of the state land revenue act 1954 related to demarcation .