Met office goofs up: no snow,only blue skies in Himachal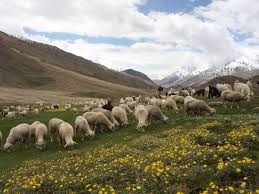 Shimla : The weather man made a mistake again getting the snow forecast wrong in Himachal Pradesh.
A week ago the met office had issued a warning saying the hill state will experience snowfall in the mid and higher hills on Jan 8 & 9 .
The forecast had warned that certain areas could even receive heavy to very heavy snowfall on these two days .
Instead most places in the mid hills including Shimla, Manali and other tourist destinations among other places saw some clouds on Jan 8 and blue skies and bright sunshine on Jan 9.
On Thursday Shimla recorded a high of 11 C and a low of 0.7 C , Manali 7 C and a low of 0 and Kalpa in tribal Kinnaur was freezing with a high of 2 C despite sunshine , the low here was minus 3 C.