Parmar university sells top apple varieties like hot cakes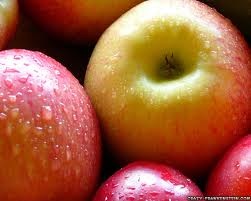 Shimla : A record number of latest variety of apple saplings (plants) have been sold by the Parmar university of horticulture and forestry in Himachal Pradesh's Solan district , officials said Sunday .
In the first ten days of the new year all the 70,000 sapling plants of apple varieties such as red chief , super chief , gale gala ,vans delicious , golden spur and top red were sold to farmers from all over the apple belt .
These varieties are the most sought in recent years as they produce much better fruit which fetches higher returns in the market .Winter is the season for planting apple trees on the steep terraced hills of the state.
The sprawling Parmar university campus located near Solan is a well known research centre for horticulture and forestry in the region and is the largest supplier of apple trees to farmers .
Farmers said each plant was sold at a subsidised rate of Rs 40 , as compared to the open market where the price can vary from Rs 75 to Rs 125 .
Most of the apple produced in Himachal still remains red delicious which was brought here by American Samuel Evans Stokes almost a century ago . He is also considered the pioneer of introducing apples in India .
Stokes settled in Kotgarh from where delicious apples spread to other parts of the hills . Today apple is the largest cash crop of the hill state at around Rs 3000 crore .