Mandi Lok Sabha seat by poll on 23 June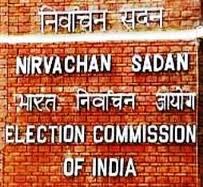 Shimla : Polling for the Mandi Lok Sabha seat by-elections in Himachal Pradesh will take place on June 23 , the election commission announced here Tuesday .
 The model code of conduct has come into force with immediate affect in the districts covered by this seat .
 The Mandi seat is the second largest seat(area wise ) in the country .
 It fell vacant after the state chief minister Virbhadra Singh was elected to the state assembly in December 2012 .
 Counting will take place on 27 June .