Himachal information commission , still miles to go !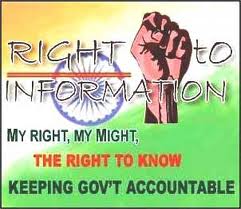 Shimla : A large section of the people in Himachal Pradesh, particularly in the countryside know very little about right to information (RTI) .
 Even though awareness is on the rise in towns and cities since the state information commission was set up some six years ago , a lot needs to done in the villages , officials said .
 "There is still a need for spreading the awareness of RTI in the general public ," chief information commissioner Bhim Sen acknowledged here Monday .
 Talking about the commission's activities in the last six years the body has received 4624 appeals and complaints and decided 4419 .Total complaints received and decided in the same period is 2706 out of 2801 .
 The total number of appeals received since 2006 is 1815 of which 1705 were decided said Bhim Sen .
 Talking about the compensation awarded to the applicant or complainant and penalty imposed in this period is Rs 2,52,003 as compensation and Rs 5,61,450 as penalty amount .
 Around 23 petitions have been filed against the orders of the commission in the state high court of which five have been decided . Three judgments have been upturned by the high court .