Mahindra buys Destination Resorts in Himachal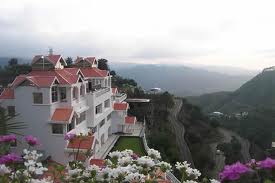 Shimla : Mahindra Group's Mahindra Holidays and resorts India has reportedly purchased 'The Destination' a five star resort on the Kalka-Shimla highway in Himachal Pradesh .
The ownership of Destination a 14 acre sprawling resort located some 25 km from Shimla has been a subject of much speculation for the past few years suggesting that top BJP leaders in the state had purchased it .
Mahindra Holidays has over 40 resorts across the world including in Himachal Pradesh , these are located in Manali , Dharamsala and Mashobra near Shimla.