Himachal lawmakers declare 172 per cent rise in income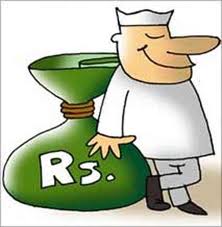 Shimla : The average percentage growth in assets of sitting Himachal Pradesh legislators(MLAs) has shot up by 172 per cent in the last five years , an election watch body said here Thursday .
Also a third of the candidates fighting the assembly polls on Nov 4 have declared an income of over Rs 10 million (croepatis).
This in sharp contrast to the per capita income of the state which stands at only Rs 68,000 as compared to around Rs 40,000 five years ago .
"146 candidates have an income of over Rs 10 million," said Jagdeep Chhokar founder member of the National Election Watch, Association for Democratic Reforms .
"Brij Behari Lal Butail Congress candidate from Palampur seat tops the list .He has assets worth almost Rs 1.7 billion(169.72 crore) up from around 920 million in 2007 . Followed by Balbir Singh Verma an independent from Chopal with Rs 410 million( 41 crore) ," said Chhokar .
Among major parties the average asset per candidate for Congress is Rs 74 million, BJP Rs 15.5 million , CPM 17.2 million .
"Also 79 out of 445 contesting candidates (18 per cent)  have not declared their PAN details . This includes three candidates who have an income of over Rs 10 million ," National Election Watch said .
The other details analysed include education qualifications, gender and age .
At least 56 per cent are graduates and above . The list displays a strong gender bias as only 6 per cent candidates are women . Out of 445 , 42 are above the age 65 years .
Also 112 candidates are recontesting and the average asset growth of these re-contesting candidates is 122 per cent .
The highest percentage increase (7463 per cent) in assets has been declared by Bumber Thakur , Congress candidate from Bilaspur . His assets have gone up from Rs 135,000 five years ago to Rs 10.2 million .
Among sitting MLAs Subhash Chand Manglet the Congress MLA from Chopal has declared the highest percentage increase in assets of 3621 per cent from almost Rs 2 million to over Rs 72 million .Sanjay Kumar a BSP MLA from Kangra has shown a 1959 jump . While the BJP's Rajiv Sahjal has declared a rise of 1936 per cent .
Only four MLAs have reported a decrease in assets .
"Politics all over the world is no longer a public service.There is a corporatisation of politics , politicians work as corporate entities now," said Chhokar .
Earlier muscle power played an important part , but now it is money power .
"In India 80 per cent of the income of politicians is unknown . Amount received less than Rs 20,000 by politicians and political parties need not be accounted for by law,' he said .