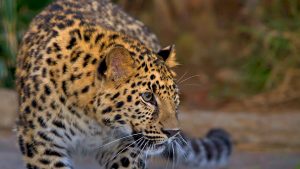 Shimla: In a horrific incident a leopard was found in Himachal Pradesh's Mandi district with its head severed and all four paws missing.
Veterinarians reveal that hunters first lured the big cat into a trap killing the animal by hanging. Then they cut off the head and paws.
The incident took place in the Ladbhadol area of Mandi district reports say.
The carcass of the animal was found by villagers in a ravine. Police is investigating the case.