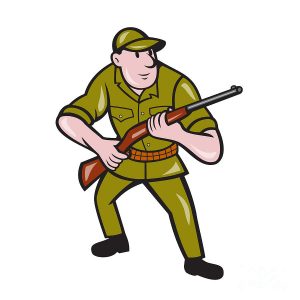 Shimla: A hunter in Himachal Pradesh's Solan district mistook a man for a wild animal and shot him dead at Manjhol, reports say.
The 47 year old man was out on a hunt on Thursday with his licencesed double barrel gun when he heard something stir in the bushes. Thinking it to be a wild animal he fired.
But when he reached the spot he found a 50 year old farmer dead on the spot. The hunter surrendered at the police station and explained how he accidentally killed the man.
Some weeks ago in a similar incident a man in Sirmaur district accidentally killed his nephew when he slipped and pulled the trigger.