Kotgarh's shimmering skirts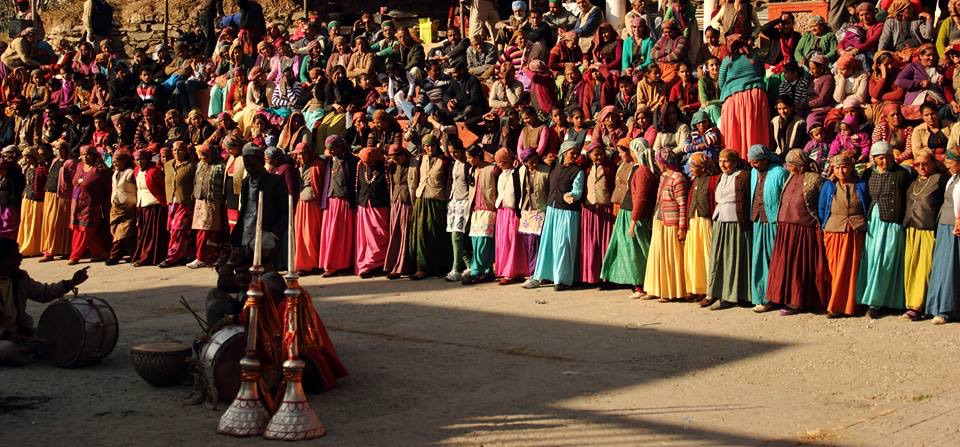 Deep in Himachal Pradesh's Shimla hills is Kotgarh—–the apple heartland.
Women in this apple country wear unique, elegant and artistic almost Victorian like skirts—the Rejta and the Pakhti.
From pastel shades to shimmering vibrant colours the Rejta is a single dress from shoulder to ankle—sometimes in two parts.
The flare of the Rejta is tucked at the waist or carried over the arm.
To the outsider it may seem a cumbersome dress,but the local women carry themselves with perfect ease and poise.
The Pakhti is a similar dress,but less colourful.It is thick and warm and made of handwoven spun wool.Also now of check tweed or terry wool.
A waist coat(sadri) is worn over the Rejta.And a dhatu or head scarf completes the dress.
The best and the most artistic Rejtas and Pakhtis are still made by village tailors across Kotgarh and Kumarsain.
Some even believe these pahari skirts came with the British missionaries who passed by on the nearby old Hindustan Tibet Road.