Kalka-Shimla four lane road to cost Rs 2730 crore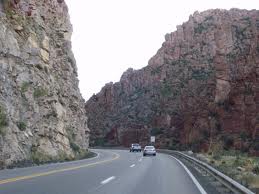 Shimla : Converting the Kalka-Shimla mountain highway into a four lane road will cost Rs 2730 crore , according to latest estimates .
The Himachal Pradesh chief minister Virbhadra Singh told the state assembly on the opening day of the budget session here Tuesday .
"The National Highway Authority(NHAI) is likely to start work on the project by Feb 2014 . The project would be completed in three years ," Singh said
"But no funds have been sanctioned so far by the government of India ,"the chief minister said .
The main features of the project are reduction in length of the existing 88 km road by about 17 km .
Eleven major bridges will be built besides five rail over bridges . A flyover will come up at Kumarhatti and bypass roads at Kandaghat and Shimla .
The Kalka-Shimla highway is considered one of the busiest mountain highways in the country .