Himachal set to grow by 6.2 per cent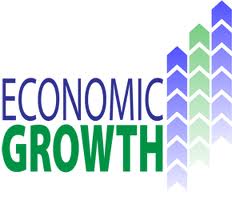 Shimla : The growth rate of Himachal Pradesh's economy this fiscal is expected to be 6.2 per cent , 1.2 per cent higher than the national growth .
Presenting the economic survey 2012-13 in the state assembly here Wednesday chief minister Virbhadra Singh said while the estimated growth of the state is estimated at 6.2 per cent . The growth at the national level is 5 per cent .
"The GSDP in 2011-12 increased to Rs 63,812 crore from Rs 56,355 crore the previous year .The advanced estimate for the current fiscal is likely to be Rs 72,076 crore ,"he said .
The wholesale price index remained at elevated levels .The WPI was 7.2 per cent in Dec 2012 . A revenue of Rs 26,17.43 crore has been mobilised upto Nov 2012 , the survey said .
Fruit production was 4.67 lakh tonnes in the current fiscal until Dec 2012 against 3.73 lakh tonnes a year earlier .
Apple constitutes 87 per cent of the total fruit production.In the current fiscal 3.92 lakh tonnes of apple was produced against 2.75 lakh tonnes a year earlier .
Foodgrain production was 15.54 lakh tonnes against 14.94 lakh tonnes a year earlier , registering an increase of over 4 per cent .
The state was able to attract 161,46332 tourists last year , including 500,284 foreigners . Shimla district saw the largest rise followed by Kullu and Kangra districts , the report said .
Having a huge hydro-electricity potential of 23,000 MW  the state has so far tapped 8,368 MW by various agencies which is over a third of the total potential .
There are 494 medium and large scale industries and about 38,592 small scale industries with a total investment of about Rs 16,588 crore in the state .
The government has just announced free travel in state roadways buses to all students of government schools across the hill state .