Jeep crash kills 11 in Himachal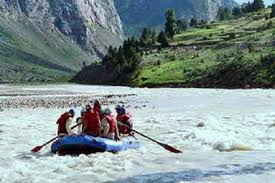 Shimla : Eleven people were killed and 6 injured when an overloaded vehicle(jeep) swerved of a mountain road and fell into the Beas river in Himachal Pradesh's Kullu valley , Tuesday , police said .
 "The dead include 10 women ,". The vehicle rolled down 500 feet ," Kullu district police chief Vinod Dhawan said.
 The accident took place on the left bank of the Beas river close to the popular resort town of Manali some 280 km from the state capital Shimla .
 Locals and police immediately shifted the injured to hospital .