Jai Ram Thakur led govt takes oath in Himachal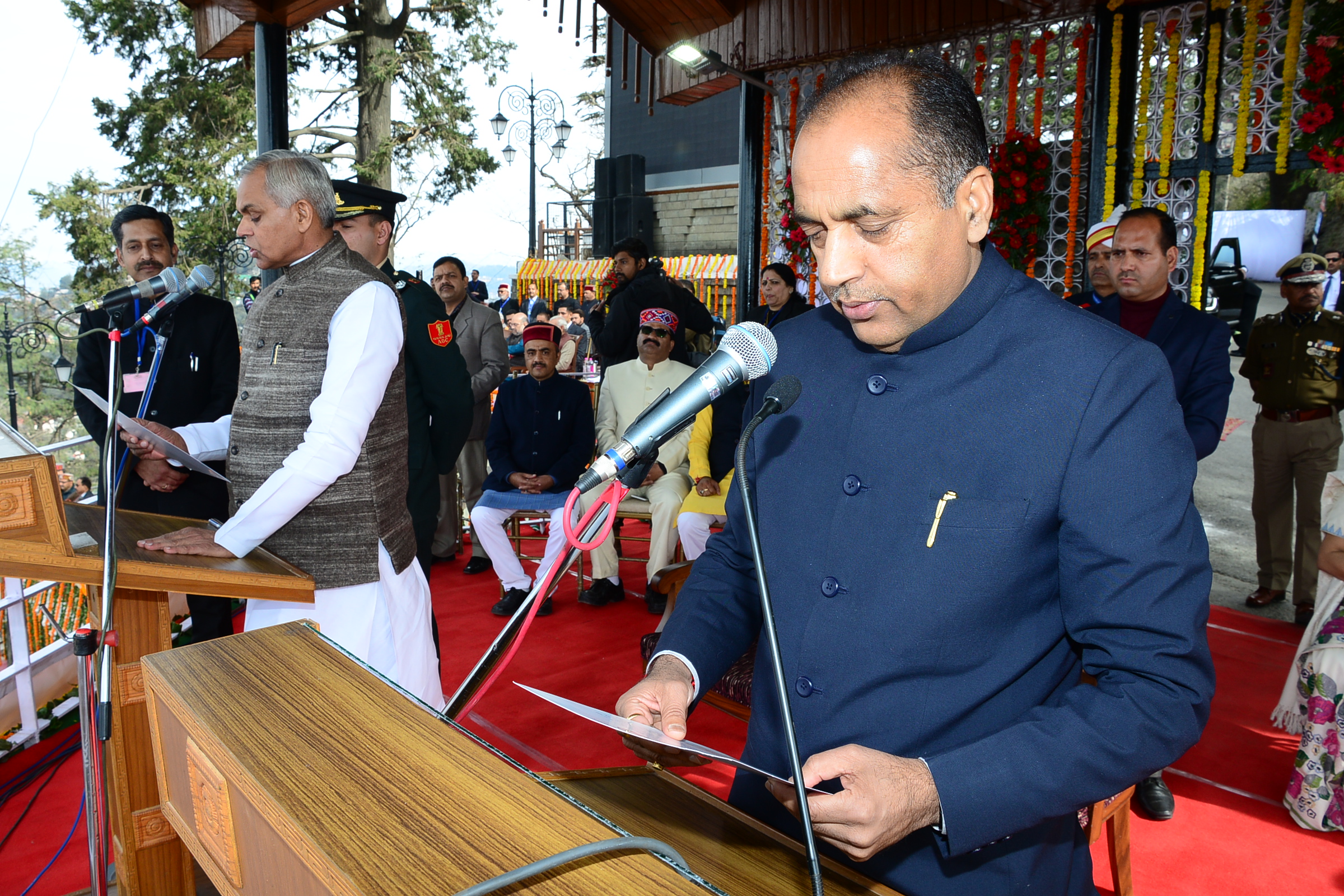 Shimla: Amidst loud cheers from large crowds gathered on Shimla's scenic Ridge and Mall Road Jai Ram Thakur took oath as the 13 th Chief Minister of Himachal Pradesh in the presence of Prime Minister Narendra Modi, National BJP President Amit Shah and other top BJP leaders of the country.
Apart from the Chief Minister eleven other ministers were also administered oath. Mahender Singh Thakur from the Dharampur assembly seat, Kishan Kapoor, Dharamsala,Suresh Bhardwaj, Shimla Urban.Anil Sharma Mandi Sadar.
Sarveen Chaudhary the lone lady minister is from the Shahpur seat. Ram Lal Markanda is from the tribal Lahaul-Spiti seat.Vipin Singh Parmar Sulah,Virender Kanwar from Kutlehar, Bikram Singh, Jaswan Pragpur ,Govind Singh Thakur, Manali and Dr. Rajiv Saizal the lone dalit face from Kasauli .
Amongst them there are six new faces inducted as Ministers. There are four ministers from the state's most populous district Kangra and two from Mandi.
Suresh Bhardwaj and Govind Singh Thakur took oath in Sanskrit. The BJP was swept to power in Himachal Pradesh by winning 44 of the 68 seats. The Congress could only manage 21.