Generation change Jai Ram to be Himachal CM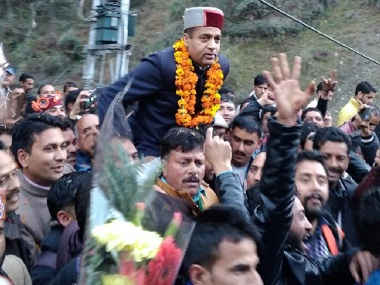 Shimla: Power has finally shifted to the next generation in Himachal Pradesh with Jai Ram Thakur to take oath as the chief minister of Himachal Pradesh on Dec 27.
The 52 year old soft spoken man from Mandi district is a five time MLA and has a RSS background. With a humble rural background he belongs to the dominant Thakur caste in the hill state.
He has been a cabinet minister and enjoys a clean and non-controversial image.
After several days of uncertainty about the next chief minister he was chosen as the next chief minister of the state by the elected legislators instead of the more well known J P Nadda the union health minister.
The BJP was swept to power by winning 44 seats while the Congress could win only 21 seats.